Why? Look at who's who coming to the Land of the Mythical Merlion to squeeze us dry of our moolah....
Later in the evening,
Backstreet Boys
are having their "Never Gone" tour @ the Indoor Stadium; that's a definite miss...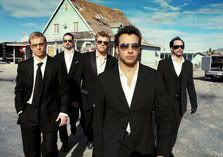 Corrinne May
's 12th Feb showcase @ UCC Hall is a no-go as well; its sold-out(?!).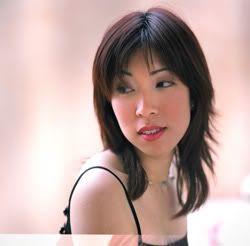 4 days later, on the 16th,
Franz Ferdinand
performs Live in Singapore; look how quirky they are in this pic, though i believe that they look much more nicer in real: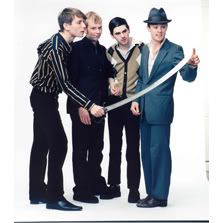 Exactly one week later, on the 23rd, the hot Brit band of the last decade,
Oasis
, brings its Live in Singapore tour to Indoor Stadium as well. Revival also means can earn big money here: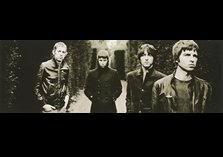 Barely a week will have passed before new-kids-on-the-block (not to be confused with
them
)
Fort Minor
,
led by
Linkin' Park
rapper Mike Shinoda, shall set foot at the same venue (yes i heard 'again'; I'm also going 'again;' why not LT13?). Date? 1st March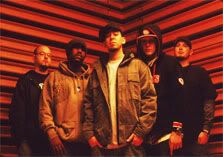 The next day,
Army Daze
the Play starts its latest run till the 11th March, with a refreshed cast, at the new Drama Centre @
National Library
:
After Army Daze, the
Mosaic Music Festival
will kick off @ the Esplanade - latest news is that
Jason Mraz
will make
a one-night appearance
during the festival on the 17th March at the Esplanade Concert Hall; opening act is local band the
UnXpected
(apparently they play at Wala Wala occasionally) and ticket sales start on 25th Jan:

This one, everyone die-die also cannot miss: Intempo 2006: Accelerando by NUS Wind Symphony. 26th March 2006. (Ed: This certainly deserves an entry by itself; will be up pretty soon):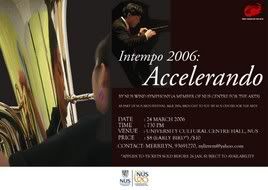 Ah, you sense it; things are slowing down. For April, so far, the concert worth going is the musical
West Side Story
; its run is from the 7th to 30 April:
You tell me, if wanna go for most of the shows, need $1000 or more for 2 poeple leh (of course must count Dear lah!)....
Signing off............. Must remember to buy Tot and 4D................
RC