One sure way to kill off a song:

Plug in your earphones, then play the song continuously for min. 3 hours (I took 3.5)...

No matter how nice, how melodious it is, you won't wanna listen to it for the next 24 hours....

-----------------------------------------------------
The topic for last night's chat on MSN was nostalgia...

From Xinyao to theme songs from SBC dramas in the 80s and 90s, to the dramas themselves...

Old, dusty memories rekindled, especially the origins of my moth-o-phobia...

Even for someone thriving on trivia, I found it hard to remember alot of the songs and drama serials....

The brain is degenerating....

-----------------------------------------------------

After everyone else went offline, the nocturnal owl was tired, yet unwanting to hit the sacks...

Switched off the comp, on came the shirt, grabbed the keys and off for a spin....

Hit the roads with no particular destination; finally decided to hit AYE...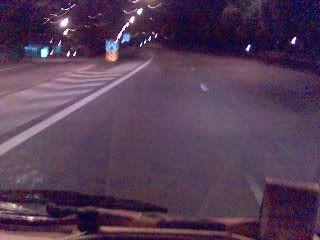 On the Way to....

GUESS?

GUESS LAH....

CAN GUESS, NO?

C'MON.....

OK, YOU READY?

HERE GOES.......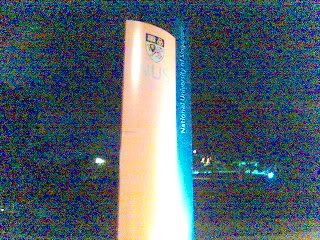 TA-DAH!
(Anti-climatic hor?)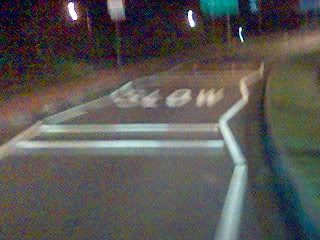 Near SRC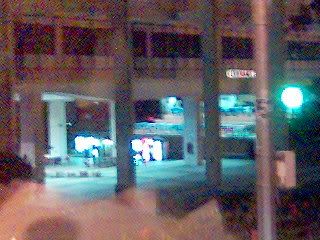 An Empty Forum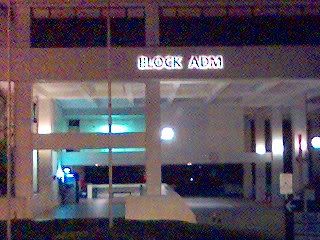 OAB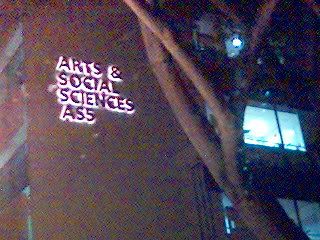 AS5 - Home of the DELL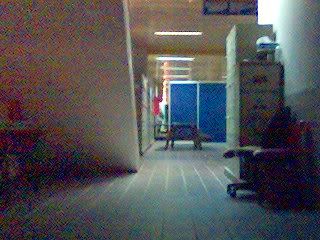 AS6 - where I had studied for 3 semesters before I shifted permanently to Hons. Room
(Hmmm wonder what those blue panels are for.....)

Decided to head off somewhere; I had already begun to yawn......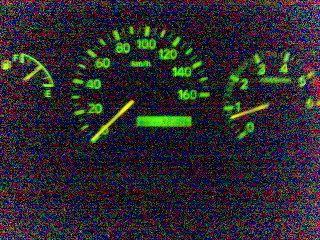 Stationary Lorry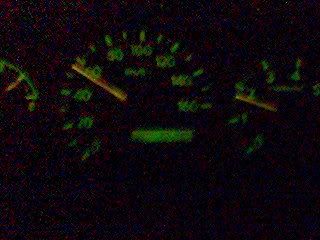 Lorry on the move!
Decided to go further east before heading back, so I went past: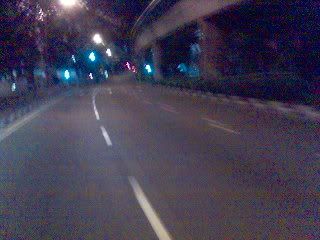 Queenstown...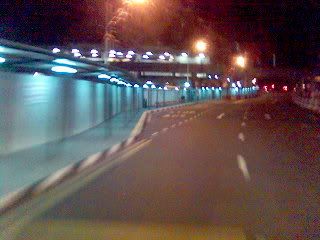 ... and Buona Vista...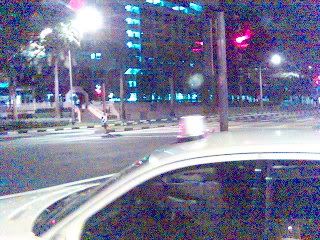 ... Then JE....

Reached home at around 430am, and that's when I finally had the mood to sleep......

-----------------------------------------------------

And then I woke up super late for the Magic Tourney.....

Was debating how to get to QZ's place; finally settled on 156.....

Got my packs from BY - again, luck deserted me for the umpteenth time haha... no $20+ Dual Lands unlike QZ and Nick =(

(BY! Help me fetch a good price for my cards leh!!!)

Formed a White-Green-Blue Tricolour deck; lost heavily to QZ, the eventual champ of the Tourney - I HATE WRECKING BALLS!!!! ARGH!!!

Ended up with two losses, one draw and a win - overall tied-third with Nick....

After the Tourney, we went up to QZ's place cos I was getting something from him.....

And his cute little niece is in da house!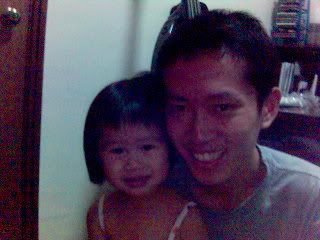 QZ and her niece Xinyee/Xinyi
Can't resist taking pics nowadays haha; luckily the K700i still has some life left in it...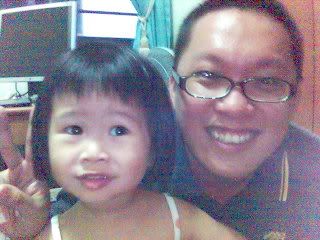 Qz's Niece & Ugly! (I swear she ain't afraid of moi!!!!)
Left for home after that, and I began my long journey - first to TPY and then home.....

That was a good two hours before I stepped into the house; stoned and watched TV for awhile before going out for a run...

Covered about 4km (rough estimate from
Streetdirectory
) in approx. 40 mins....

Probably should run more regularly like Naga, who's running everyday!!!! Wanna take part in
the mini-triathlon in July
-
200m swim, 10km cycle and 2km run... or anyone wanna form a relay team and do the Mini or Sprint category?

-----------------------------------------------------

Hope Jenn and her fren are having a smashing good time in Desaru! =D

And hope Siseng's first day at work was smooth-sailing....

Signing off............. Gonna face the music tml.........
RC