Business had been pretty slow, prehaps due to the weather?

Been quizzed on various things by the mata - amongst other things,
the type and characteristics of the beans, where they come from, etc.
Needed to brush up on that.

And I was commented on my preparation of drinks - too full, and for caps. that are to-go, the foam shouldn't be "mountaineous". Better for me, I guess.

---------------------------------------------

Sending-off dinner for MD at Raj's on Thurs evening; glad that a sizeable crowd turned up.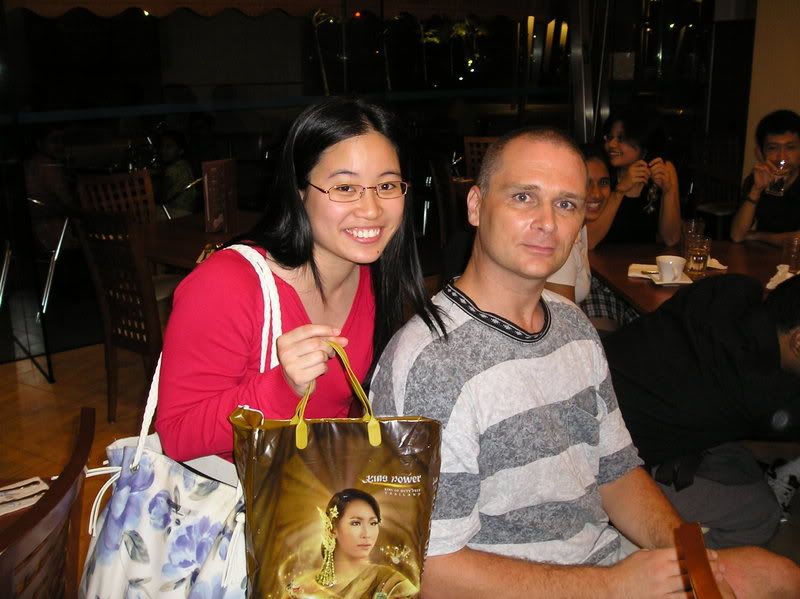 Evan had to go off early...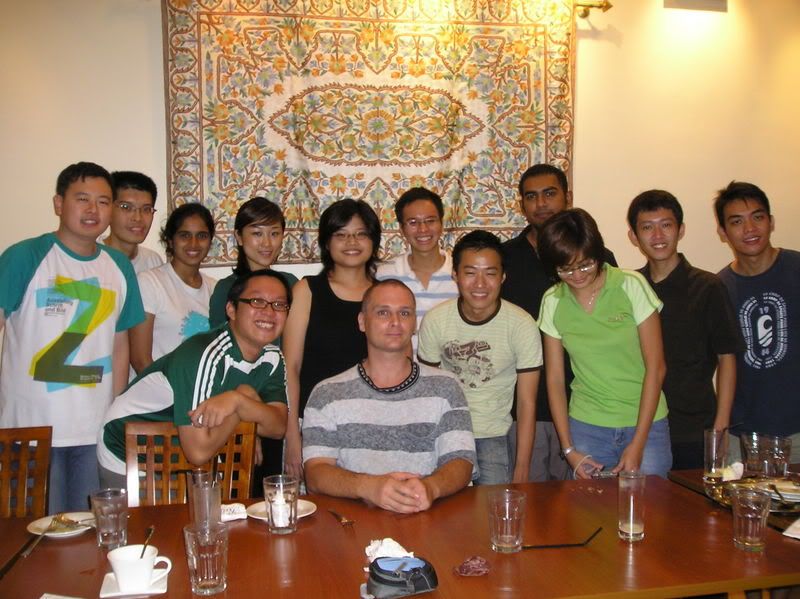 The rest of us (Sorry SY, the other pic of you looking up was quite blurry)

It's gonna be quite some time before this group of people (along with some others who couldn't show up) get together again with Da Man...

---------------------------------------------

Friday was Mum's birthday - rushed down to JP Crystal Jade for makan.

Another feast.

At least everyone appeared to enjoy the meal, though I made some boo-hoos in selecting the dishes. Shall avoid them in future.

---------------------------------------------

Thanks to Mum who dragged me out of bed just before 7, and Dad for the lorry.

Reached T2 just before 8, and after a visit to the washroom, I caught MD and family checking in at the counter.

Had coffee at Starbucks while waiting to check in.

Felt pretty weird being a Fourth Party (hah!), but as usual, Da Man was constantly providing stories and encounters after stories and encounters - so much so that I think I'm a sucker for the happenings of other people.

About how Flynn threw up five times on the plane once.

About how SIA offers up to 15 menu choices even for Economy Class .

About how "light" came out as "ka(r)k" from Flynn.

About how the three of them took turns having jet-lag for the past three days, a day per person.

About how it's so difficult to come up with a good name for boys.

Even chatted with Melissa about Flynn's hair, which had Da Man befuddled for once ("Where did that hair colour come from?").

Amidst all these, Flynn was constantly running about and getting his head knocked - in one hour, he bumped into objects at least twice/thrice...

One hour later, it's time to board. Managed to play a game of Hi-5s with Flynn before he refused to pose for me...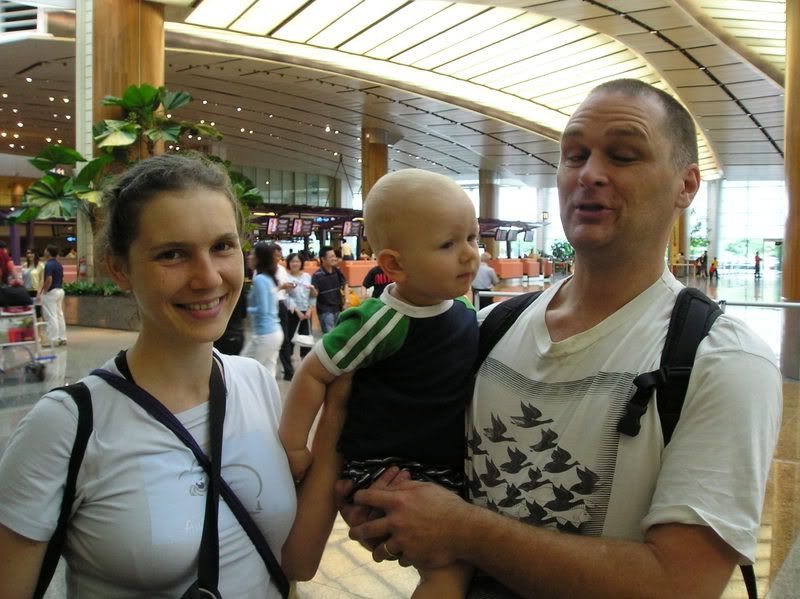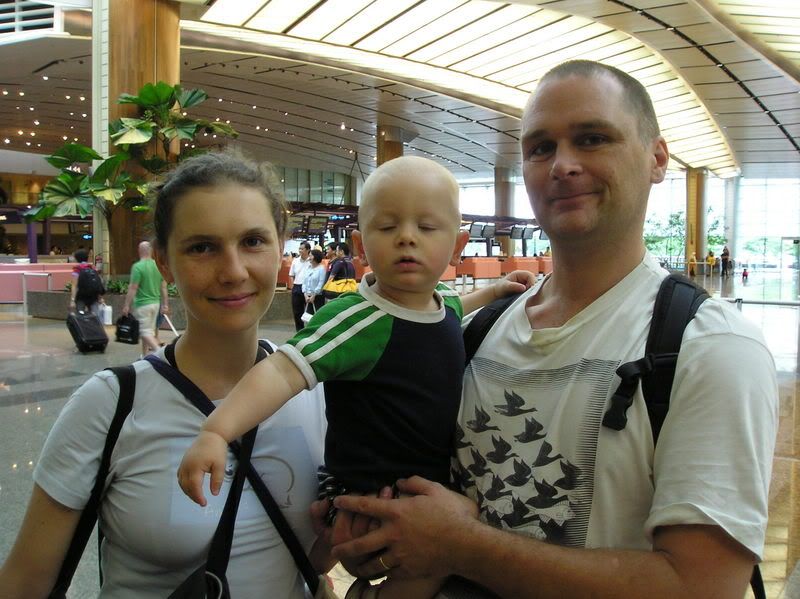 Am I unpopular with the very young, or what?



Reached home and concussed till late noon - plans to go school didnt materialise.

Gonna start on my first real assignment this semester.

Signing off........... Weekend's too short............
RC