EL Hons Movie Outing - The Da Vinci Code (18th May 2006)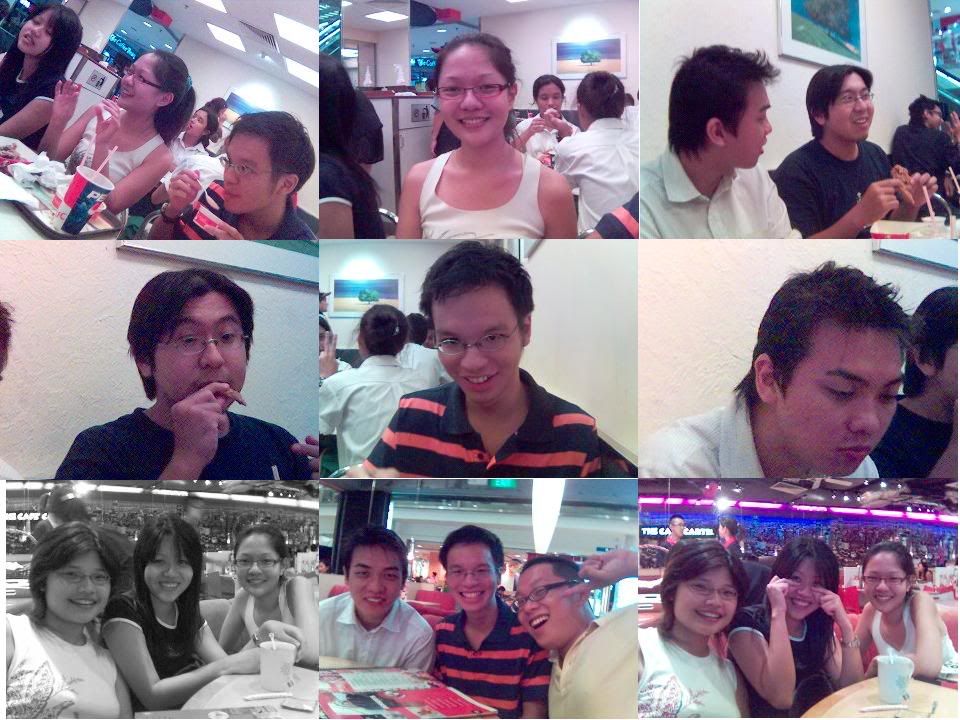 Montage! Forgot to take pic of QZ who joined us for supper...

--------------------------------------------------

Xiuling's Wedding @ Warren Country Club (2oth May 2006)

Well well, the FIRST outing for BPGHS 401/1997 has to be during someone's wedding HAHA......

This Class Chairman has not been doing his job for the past 9 years....

And me is the only unemployed person around! =D

Anyway, Xiuling is still the gorgeous and beautiful gal she was - and the first thing she had to say to me after all these years was.........
"RC, you have grown so fat!"

"_______________"

Haha, anyway, some photos of Xiuling and her hubby....


See? Still look like she had been in Sec Sch...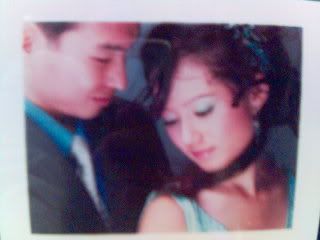 Nice photo from her Wedding Album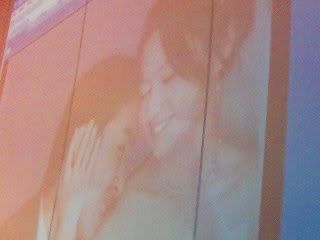 Another nice image, this time from the Video Presentation......

And who were those who attended?.......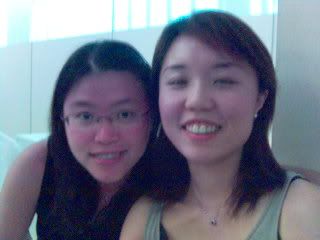 Guiwei + Jeannie (L to R)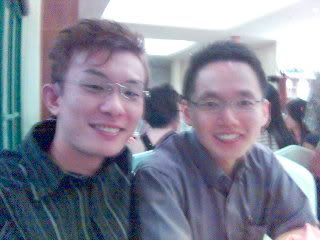 Sianghui + Alvin



Xuewei + Shiyi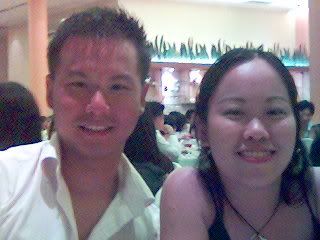 Zhikai + Lin Chyi

(Sorry to Ruiling and Kailing - didnt take their photos cos they were sitting with the NPCC peeps.......)

Asked for contact details from those present - I've been tasked to "hunt down" the rest of the 401 peeps haha........ Yahoo! Groups already up; now left with the contacts of the remaining 30 or so ppl..........

Once again, congrats to Xiuling and her hubby Daniel!!!!!

--------------------------------------------------

During the dinner, Guiwei mentioned about her impending wedding dinner in Nov (another one! Now I've got one in Nov, one in Dec!!!).......

Jokingly volunteered to be her emcee (cos there wasn't any emcees during Xiuling's dinner).......

And she was quite serious about it.......

Should I? Hehe....... Maybe I should ah, especially since we knew each other since like Pri. 3, And I haven't been exactly nice to her everytime.........

Perhaps its payback time hehe...........

We shall see.............

Signing off................. Everyone's changing and I don't feel the same............
RC