Yawning and about to turn in - more photos, less talk.

BEFORE


Lunch @ Carls' Junior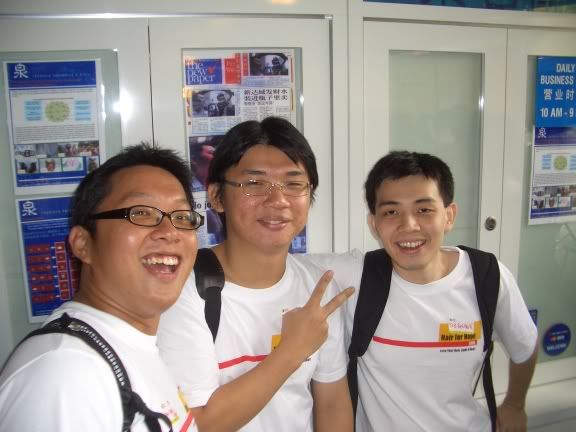 Just before the Big Shave...

DURING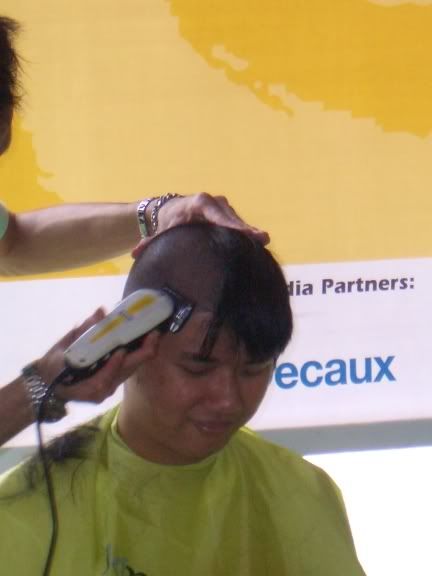 Mr. Lim, a.k.a Ah Giam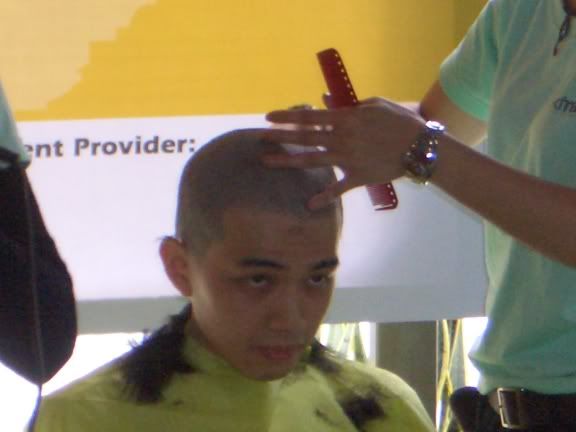 Ah Giam's friend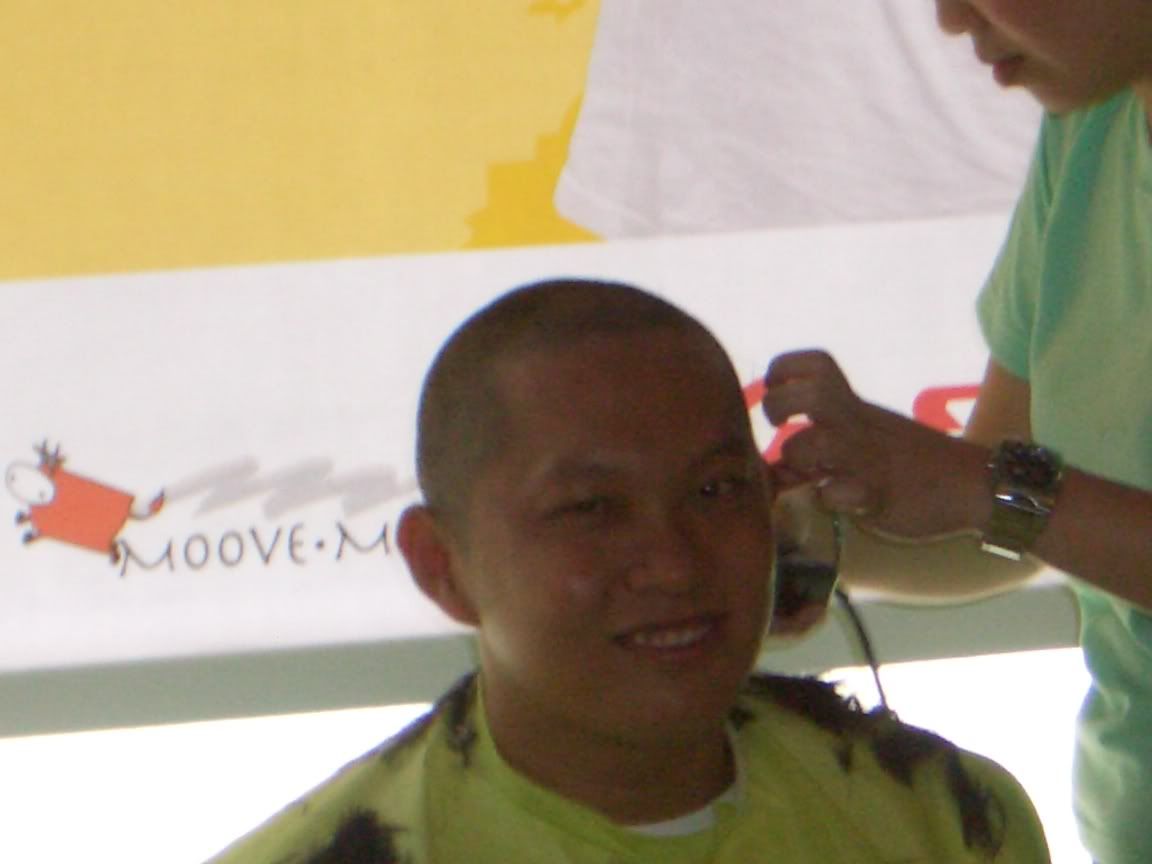 Me - almost there.


AFTER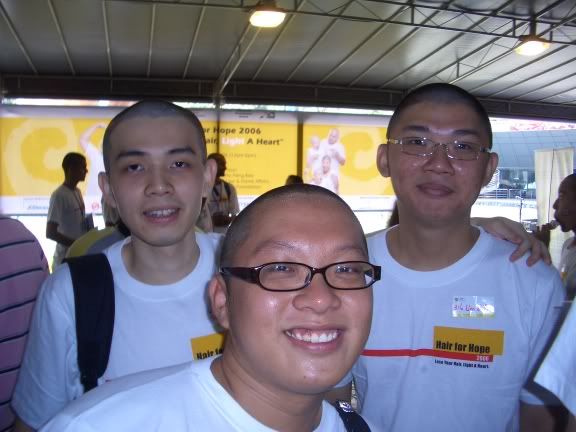 Three shiny egg-heads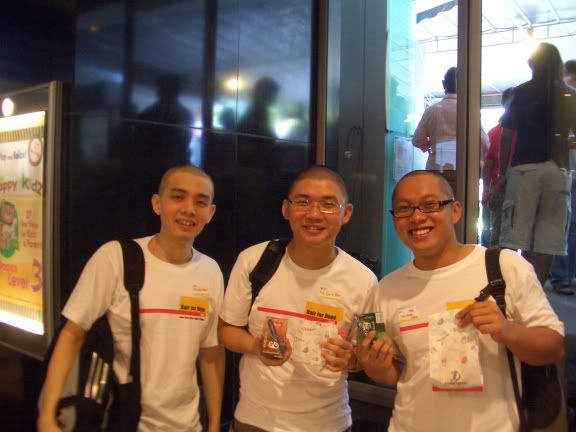 The organisers prepared free food (Delifrance Chicken Pie) and a packet drink (Yeo's Tie Guan Yin or Pu'er)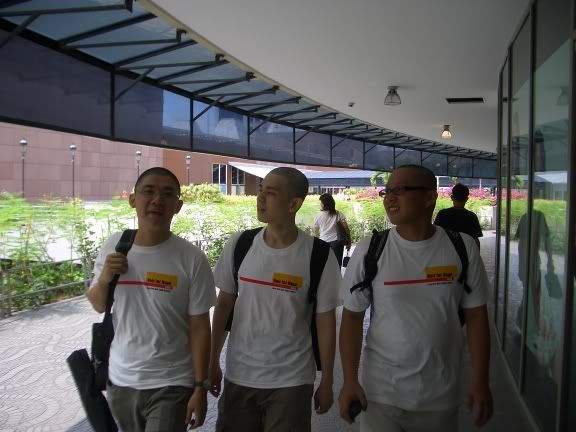 We heading back to Suntec City from MS...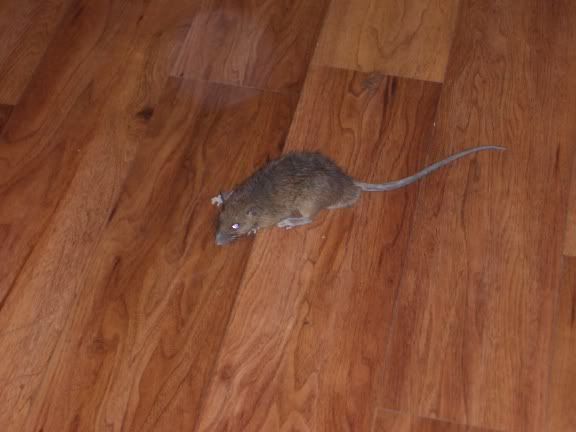 The MS cockroach mouse (thanks to Nick for pointing out my error) - dropped from the ceiling and caused a mini-commotion - someone sent an MMS featuring this rat and was subsequently featured on
STOMP
.
Thanks Nick for coming down to support and help us take the photos; Thanks to those EL Hons peeps who showed their support with their donations after dinner...

Signing off.............. Off to bed, to another new week...........
RC