More on the title later. Abit of Photo-blogging first.

The aftermath of the soya bean spill mentioned previously
was pictorially documented by one helpful photographer...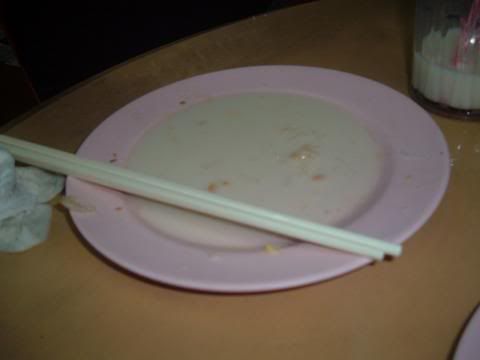 My portion of the 烧饼 and 萝卜丝饼 had been left "swimming" in soya bean prior to this shot; devoured them down before they became soggy.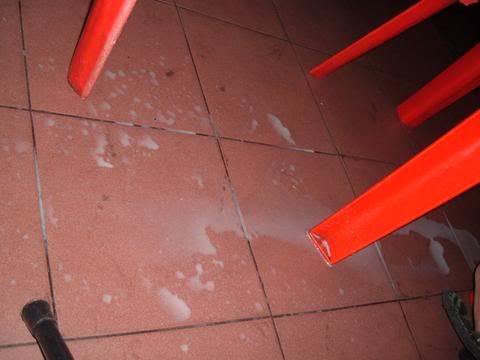 The floor flooded with soya bean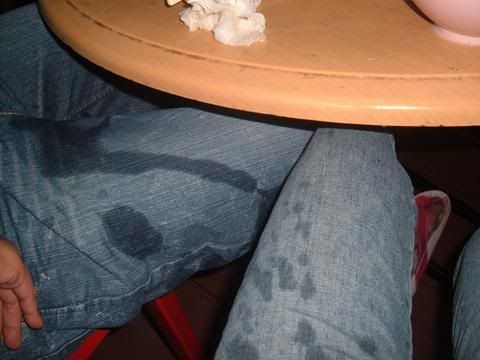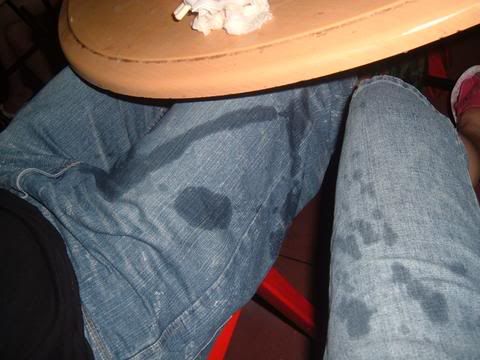 Helpful photographer's denims (RHS of photograph; my shorts are on LHS) weren't spared. Sorry....

And a serious/pissed-off me, depending on how you look at it: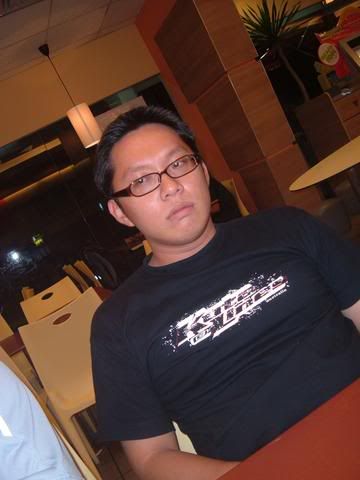 So "kiam pa" hor?

-------------------------------------------

Some photos of Friday's Esplanade outdoor performance by Trent: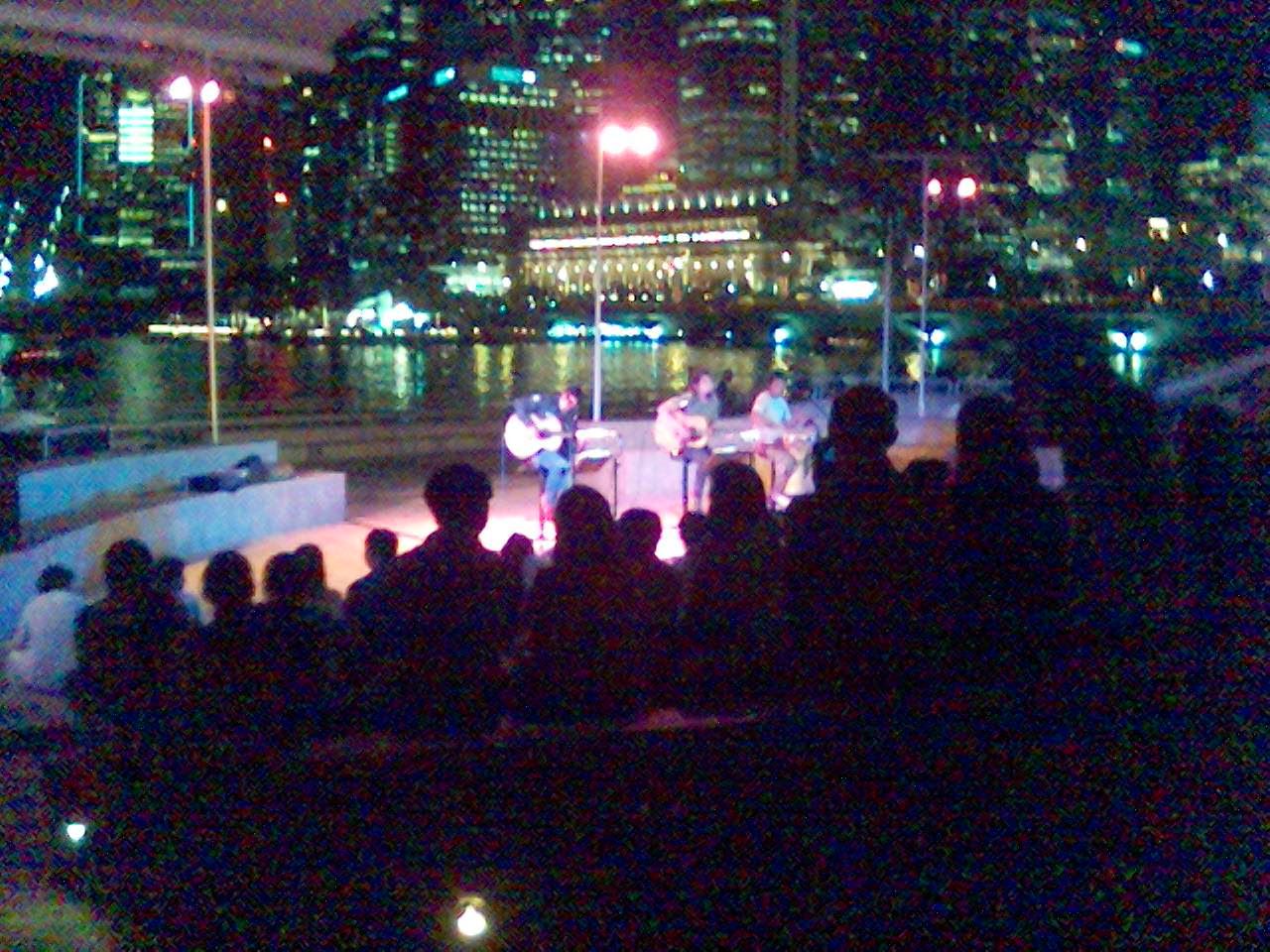 I was just on the perimeter of the outdoor stage during the first set...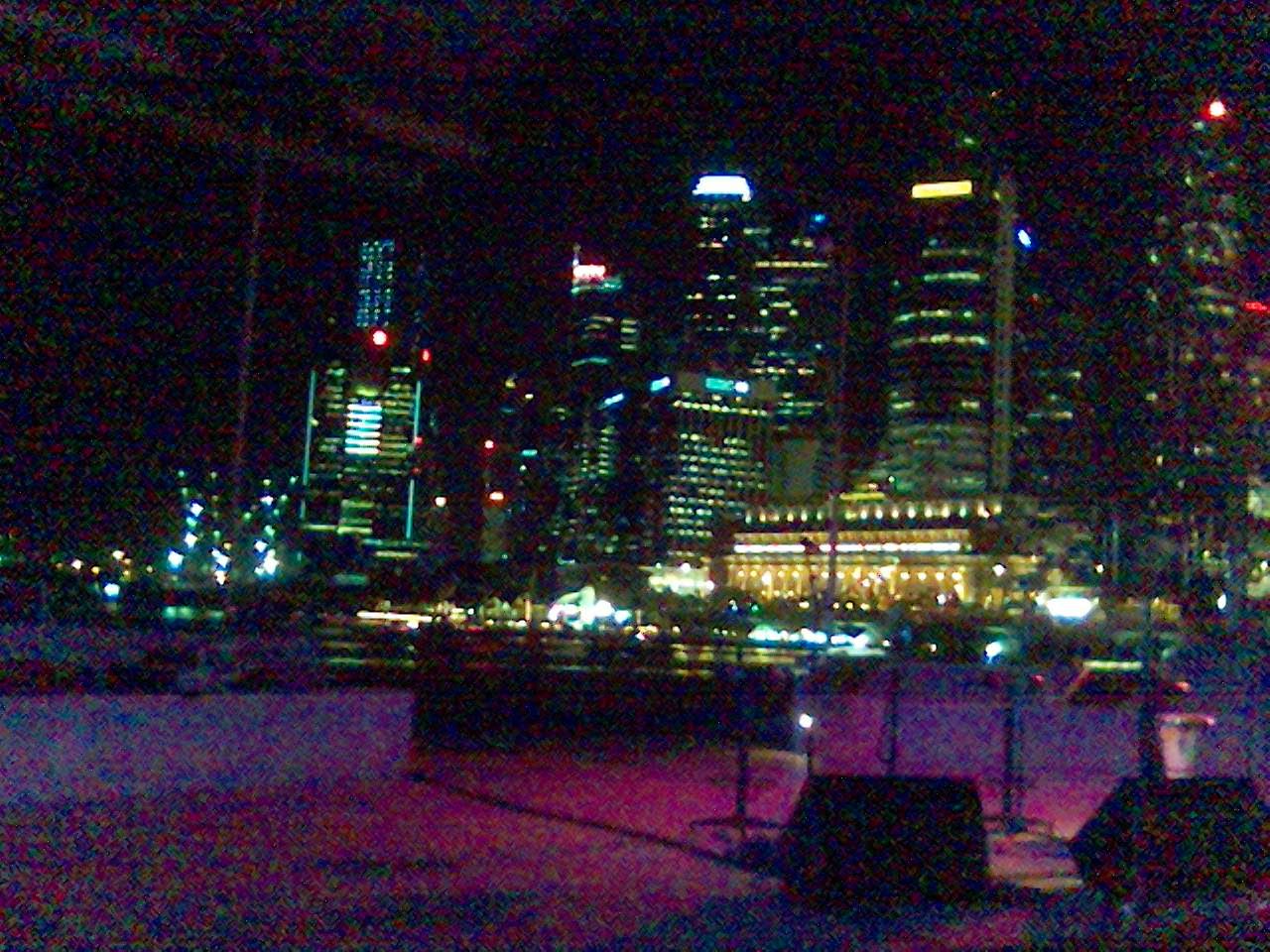 Wised up and sat near the stage - CBD as the background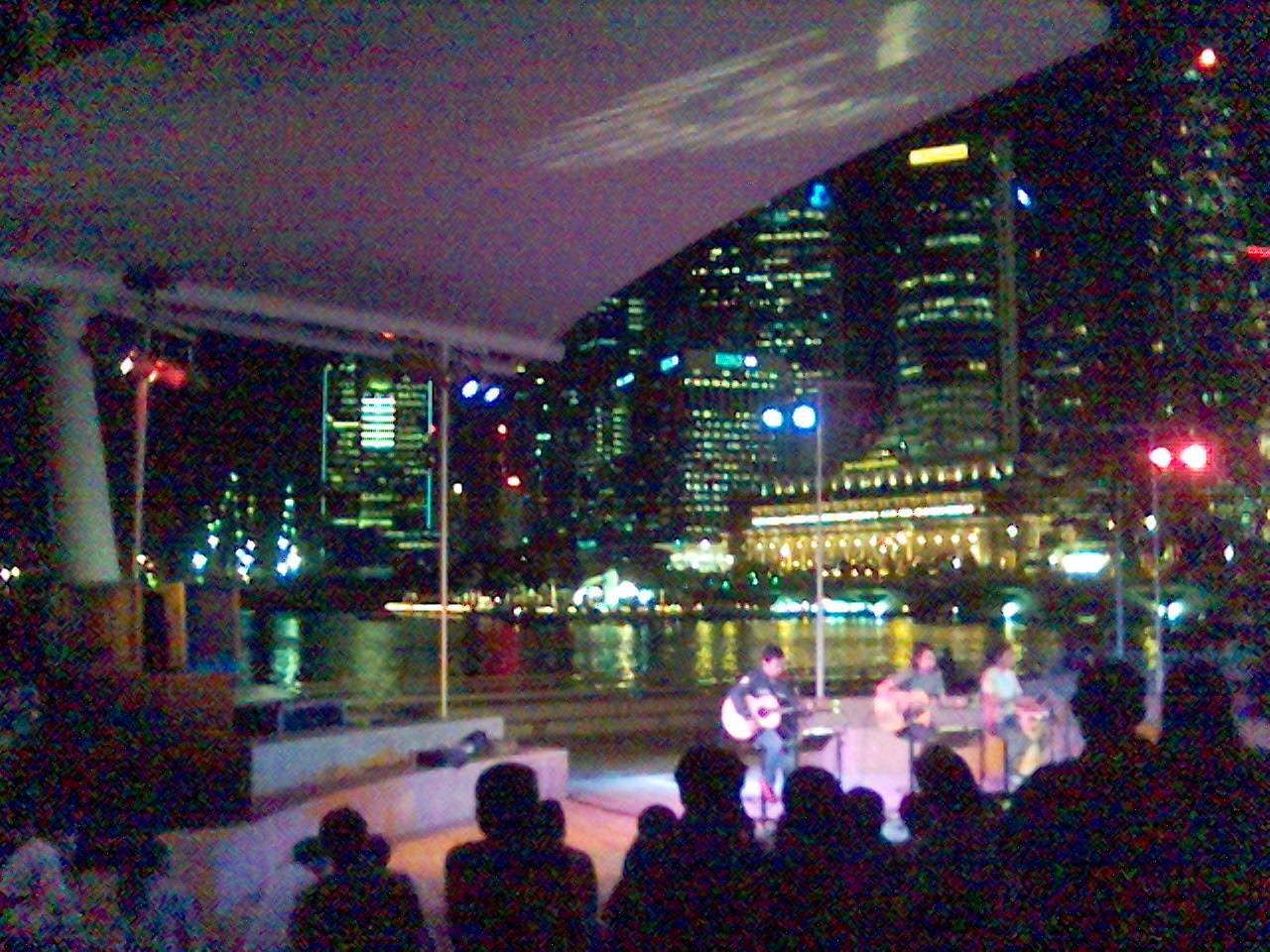 Trent started the second set...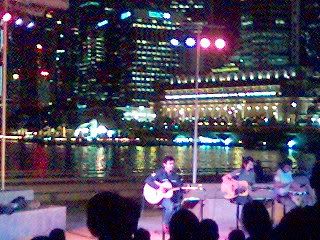 Closer view...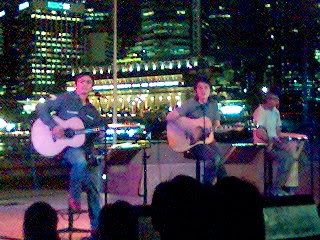 Even closer...

A familiar couple walked in and set in front of me...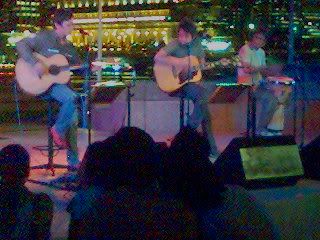 Look at the bottom - awwww so SWEET.....

Speaking of photos, there's a nice series of photos exhibited at the Esplanade Underpass towards City Hall MRT station, close to the Esplanade underground carpark, as well as the inkway between Citylink and the Esplanade underpass. Very interesting, very moving stills. Go check it out.

-------------------------------------------

It was a vigorous Saturday afternoon.

Met up with Kumar, Shimin, Daniel et al and the band teacher-in-charge to discuss about the alumni band thingy. Sounds like alot of work to be done. And i was voted in as comm member in absentia when they met last time!

After that, it was soccer @ Limbang Park (how come sounds like Linkin Park...). In my haste, I had forgotten to bring shoes or a change of clothes when I left the house. Ended up playing barefoot on a hardcourt; nonetheless, we had a great afternoon of kicks, even though it was just 3-on-3 on a basketball court. More space for everyone to maneuvere, translated into a more open and attacking game. Post-game activities was dinner @ Alif smelling like fish gone bad.

And this is when the title came about:

(WARNING! The images that you are about to see might cause slight discomfort to yourself; my apologies...)

You ready?

Sure?

Here it goes...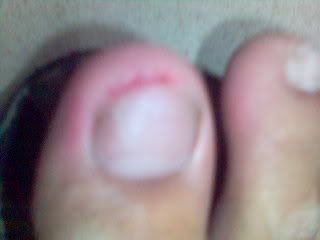 遍...
(blood trace beneath the toe nails - right leg)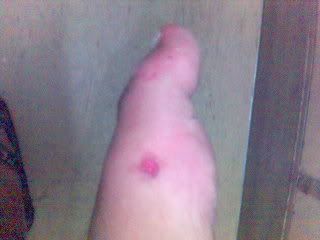 体...
(Wound on the left leg)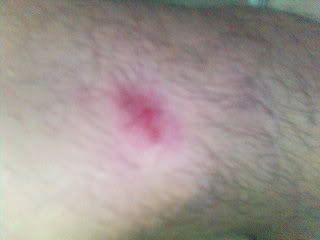 鳞...
(Knock-bruise on the left knee)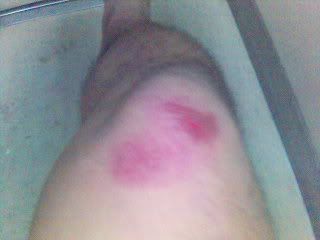 伤!
(Double-whammy knock bruises on the right knee)

Shimin was saying that I played a very physical game - probably that cost me in terms of the "battle honours" that I had gotten. Ali even gotten a kick in the tummy (I think - I felt my leg hit something soft) by me after I attempted a 180 degrees about-turn and a waist-level kick to clear the ball off the line.

Wished I had been so combative academically. Hah.

Anyways, the wounds made showering an extremely painful experience. My legs are still trembling from the excruciating sensations of water splashing on the wounds. Shall dread hitting the showers for the next few days....

Signing off............. Goodbye to my crowning glory..........
RC