Two years ago, I attended my first Commencement ceremony...

Commencement 2004 was Z-x's and Jenn's year - Sharon happened to be around, and we attended the ceremony. Could still remember being admitted to the second floor of the Hall even though we didn't have any tickets hehe. Managed to take videos of them both going up on stage for the scroll box. Of course, We took photos as well...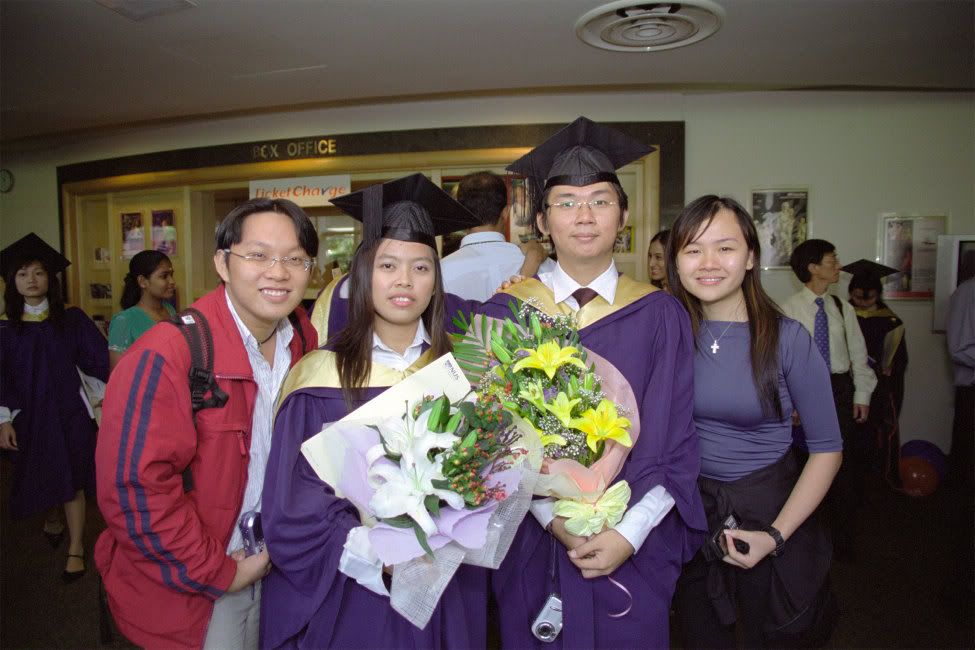 Centre-parting me - horrendous!



With Jenn

I realised that it's nice to have friends coming for your Commencement, especially when you know they aren't expected to come, yet they came - despite the mad squeeze, despite that they know you will be everyone else taking photos with anyone else you know, despite the fact that they know they will be asked to help you take photos with others...

It was nice of Jenn to drop by Esplanade during the last "movement" of the photoshoot. Time for some "role reversal"...




Thanks to Di for helping us take photos =D

We ended the evening at Harry's...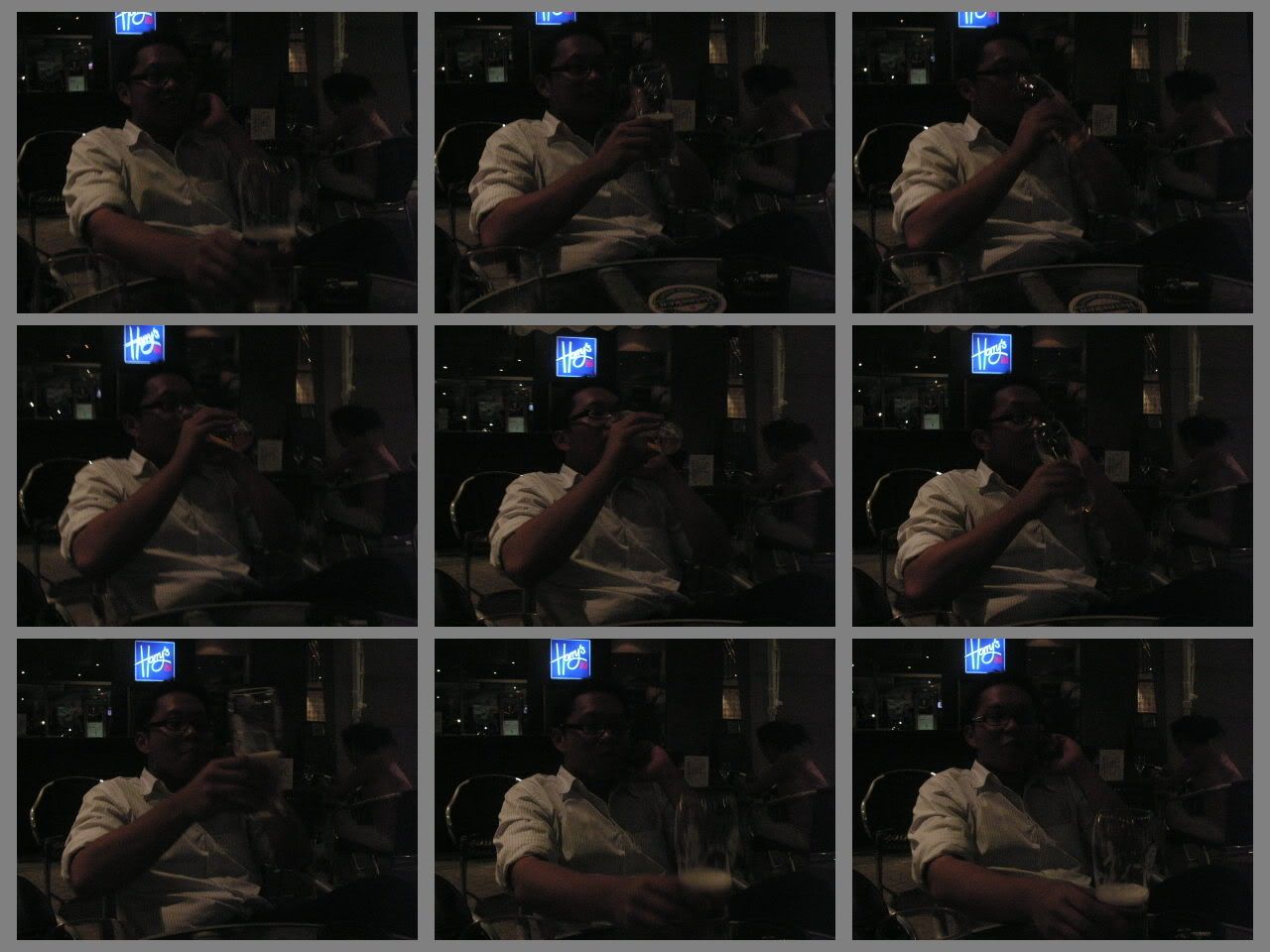 9 consecutive shots of ME



ME and my ICE-COLD TIGER - treat from Jenn

Signing off.............. One last round of Commencement, for Kunbao & TDQ..........
RC