...that band practices had resumed on Thursday?

Was without an instrument for two-thirds of the time, but managed to get my hands on the "missing" T-Bone.

You know band prac's back and alive and kicking when...



(a.k.a it's all [feminine - *lol* ]smiles and giggles plus V-poses in the centre back portion of the room...)

... and...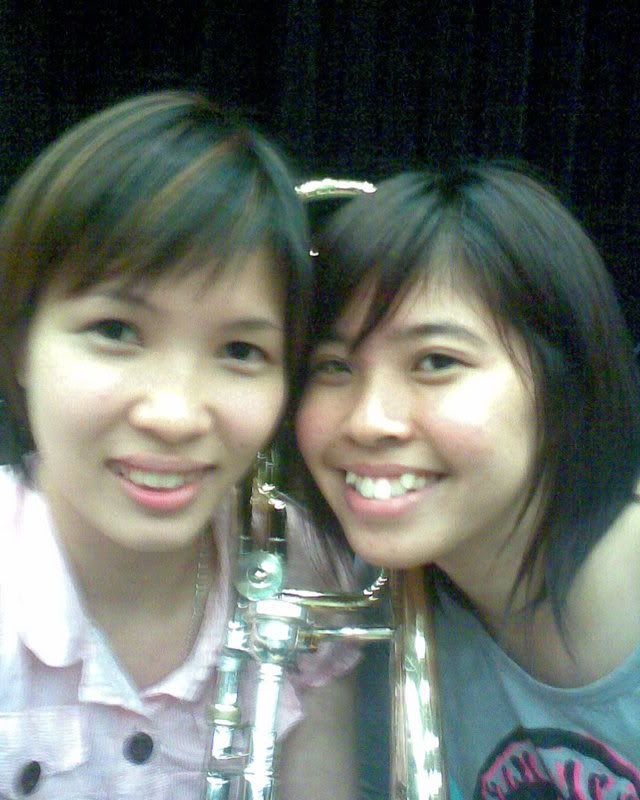 (a.k.a your section char-bors start playing around with your phone cam and decide to leave an imprint of themselves in your phone [or any phone, for that matter, except theirs - I think this claim has been attested.])

Ah section mates..... What is life during practices, without them?

Signing off............. When it ends, there shall be no tears, just smiles............
RC