This was Da Capo 2006: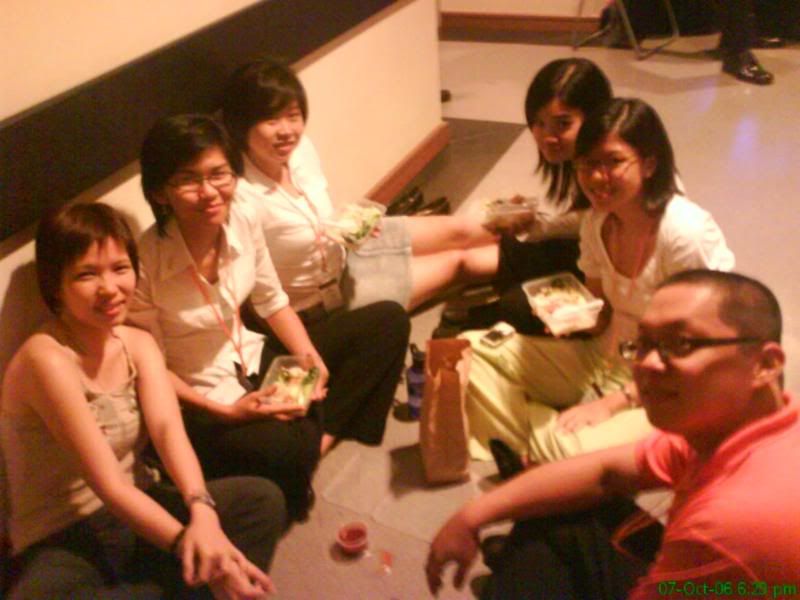 This is Da Capo 2007: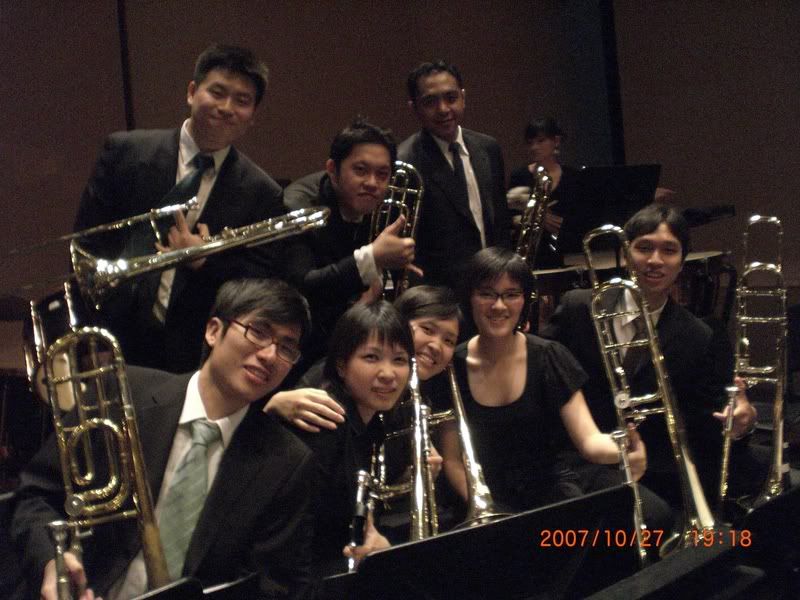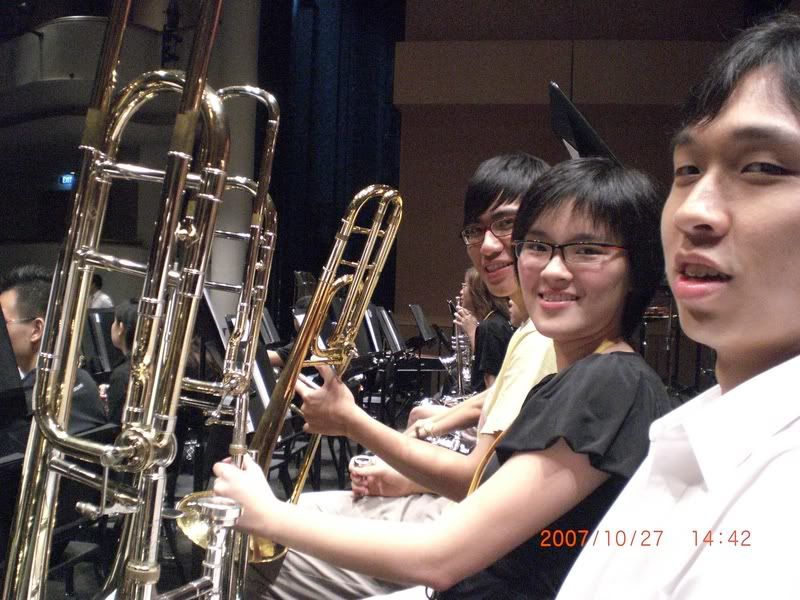 4 people left, and in came another 4. (Actually, two more came and left - temporarily.)

Conclusion: This year's section looks more photogenic. HAH!

Rounding Up

Yah, I know. The Mafia bit. It wasn't intentional - all I wanted was something pleasantly different! The haircut at the barber took half an hour to wait and another half to cut; I'd forgotten that Saturdays are peak periods. The Dailies took me another half an hour, plus one wasted lens which I tore. The "earpiece" was acquired quite some time ago - it's not too showy yet got some diamond-like thingy. The RE shirt, I got it at 50% discount, so I considered it a steal, and very suitable underneath a overcoat. Going by the (non-)response, I guess this would be the first and last time I'm seen like that in public. (Worse man.)

The 20 donuts were for those people who are more significant over the past two years - sadly, Z-x didnt come (gave his to a stranger - Section Les' fren), and the last one, well, I have no time guts. Apologies if they don't taste as good as they should be.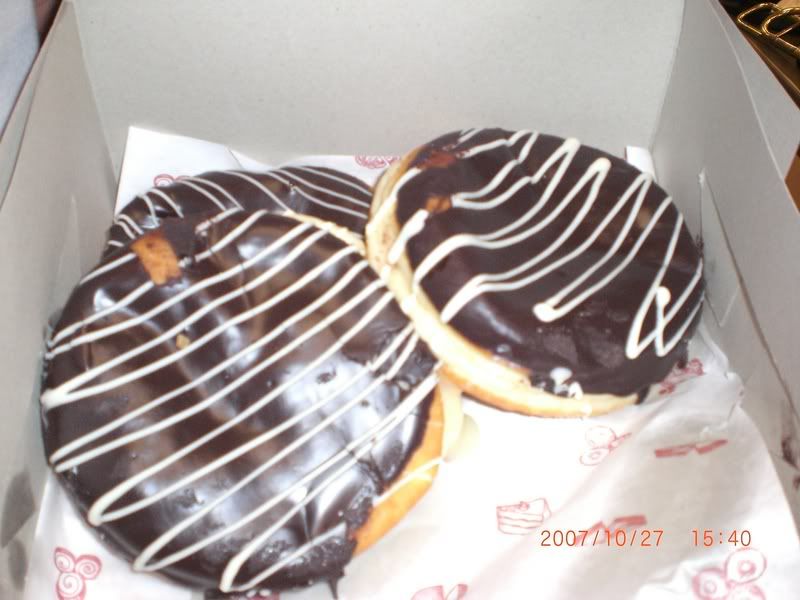 The Quintet. Must really apologise for fluffing the most important part, even though it didn't sound as bad on the recording. We had it much better during Friday evening; I deduce (with utmost bias) that it was probably because the whole band was behind "supporting" us heh.

The Concert was pretty brutal. Star Wars especially brutal. In the end, the tubas came out most brutal in the recordings. Think we need 16 trombonists for Intempo. At least, Lizi gave quite positive reviews.

Crowd - Section Les came late, empty-handed. A few Pet-ters alumni were here - Lizi (mentioned), Rushan and Eldwin. Pleasant gift of a flower from always pleasant Rushan. Saw Tze Ting as well. Didn't get a chance to see Kumar cos I was out too late. In retrospect, I'm glad I didn't sell any tickets - can't imagine having to put up with another of recent and nonsensical "guidelines" forced down the throats of 119 people. How to expect people to sell tickets to their loved ones and friends in the future?



Section Les + Malaysian = Lethal Combi

119 - I still don't get the physical feeling that we had this many people. This gotta be the concert where I took the least photos - maybe the appearance gotta something to do with it.

Pre + Post-concert: Section Lunch always turns out miserable, though not as miserable as the last DC, where the three old foggies in the section ended up @ Breko's. A minor frenzy during lunch when the left lens came out - fortunately everyone came to my rescue. Dinner was the same 4 men in the pants, minus the Malaysian. Delifrance @ HV was uber serene - those who like sombre, quiet ambience should find it most welcoming. Hopped over to Swensens to check out people have desserts and crapped loudly, since we had been subdued over at Delifrance.

It was great that concert started at 5 instead of the usual 730.

And I didn't do it, in the end.

Signing off.................... End of Euphoria.............
RC