The last academic holidays ever for me draws to a close. After 16 years of almost-continuous pursuit if academic qualifications for the past 18 years (in between a 2.5 year break due to national committments), the last semester has arrived. Once upon a time, alot of school-going kids were desparately looking forward to the end of this loing journey; yet as this journey is seemingly reaching an end, there is a sudden yearning to slow down or even reverse the clock.
NUS. Here I come, on my (perhaps) final voyage.
Saturday: Went to JB with Dear. We took the Causelink Link bus from Jurong East. Took us almost 2 hours to reach JB via the Second Link; good thing was, there was no jam on both sides of the Customs, and traffic, both human and vehicle, are smooth. Headed to City Square where we had our late lunch of Portugese Chicken (erm, its just baked chicken i think). Then we went around the mall; surprisingly it ain't that crowded compared to last month when we came to watch Narnia - probably the recent spate of reports surrounding the safety concerns of SGeans in JB played a part. Probably the wet weather played a part as well... Couldn't manage to find a suitable pair of shoes, though Dear had more success, at Bodyshop. She also bought a new pair of sungalsses, as shown here (if only I have Photoshop, then I will superimpose the male model onto a beach background haha):
Sunglasses: RM19.90 From Padini (City Square) Model: RC Lau (Freelance) Clothes: Model's Own
The long trip had worn us out, and after buying Auntie Anne's pretzels (much cheaper than SG of course), we headed back home. The trip back was also quite a breeze... had prawn noodles back at Dear's place before going back...
Sunday: Shiqin's big day! Went to get my shoes @ JP before going out to meet the gang at Sentosa. Took Yithan's car to Sentosa; we were about the first guests to arrive for the solemnisation; it was supposed to be held outdoors, but the incessant rain forced the ceremony to be shifted into the hotel lobby.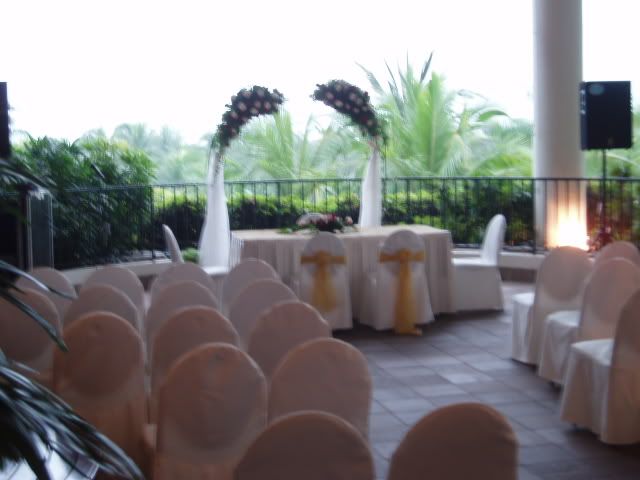 The Solemnisation Venue - Facing the Sea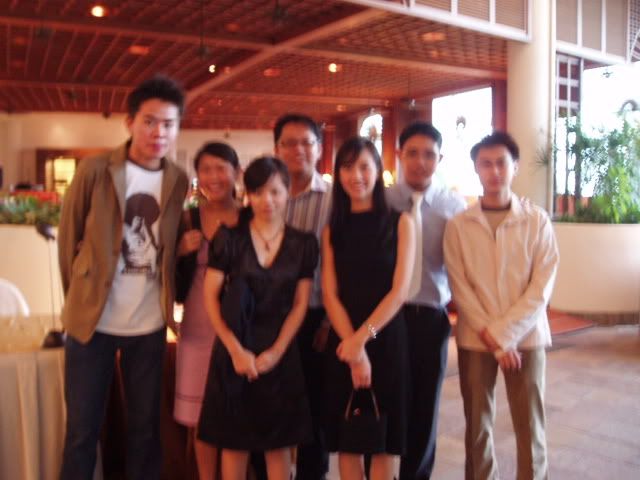 The Early Birds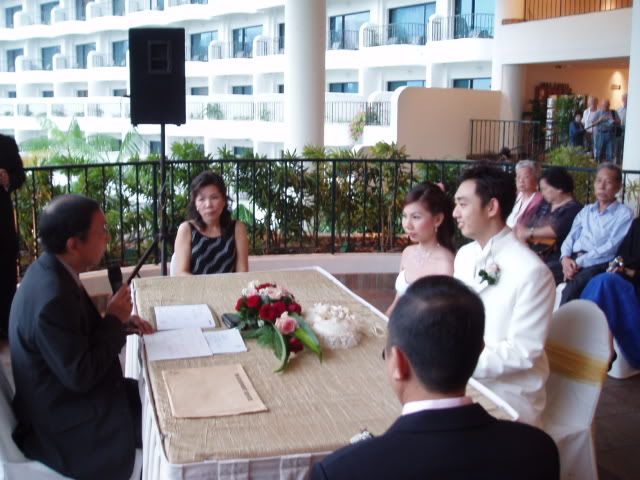 The Ceremony
Our Polariods and our Well-wishes
Those who turned up for the wedding: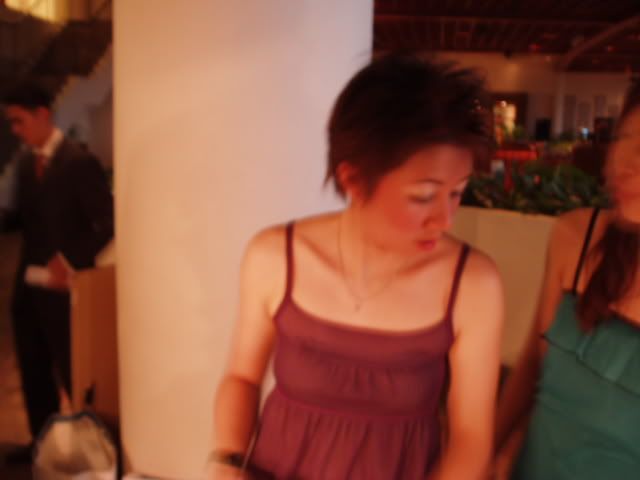 Weiling - "working" as one of the JIE MEIs for Shiqin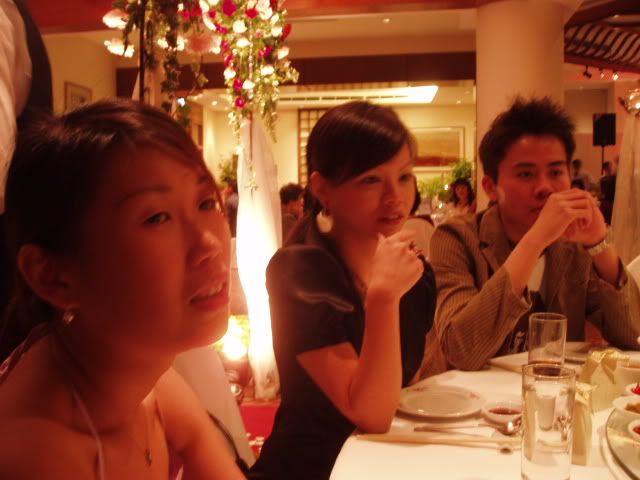 L-R: Dorina, Yuhan, Wenqiang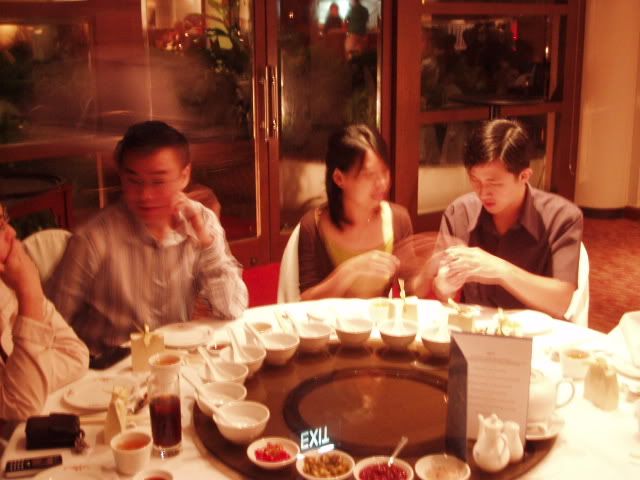 L-R: Kunbao, Felicia, Dingquan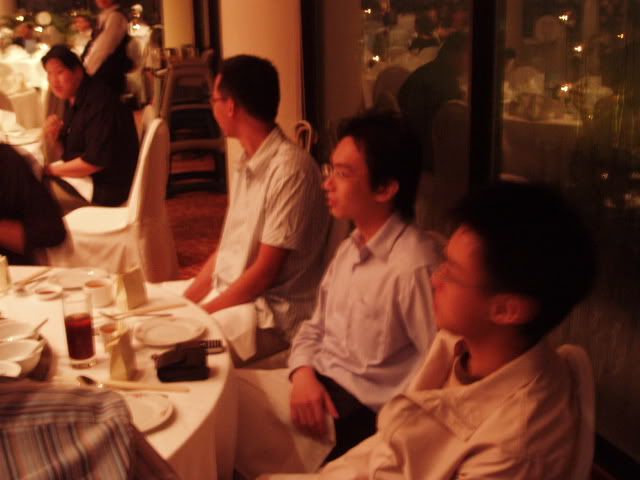 L-R: Hanyang, Yithan, Gordon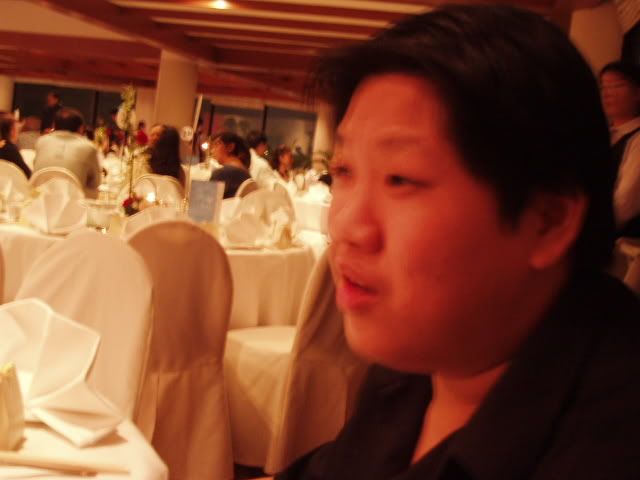 Qiuteng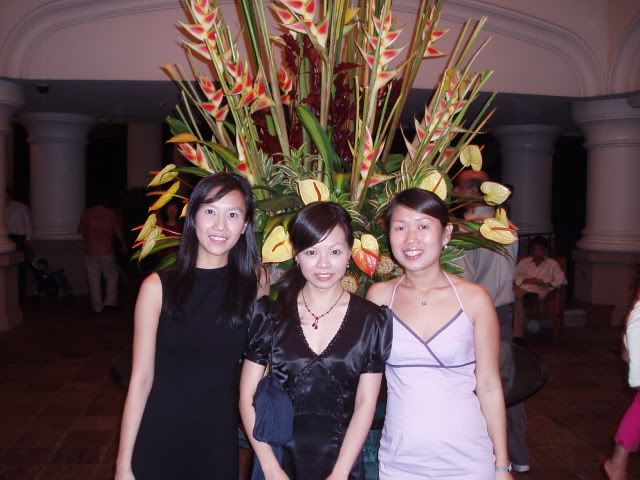 Pamela (with Dorina and Yuhan)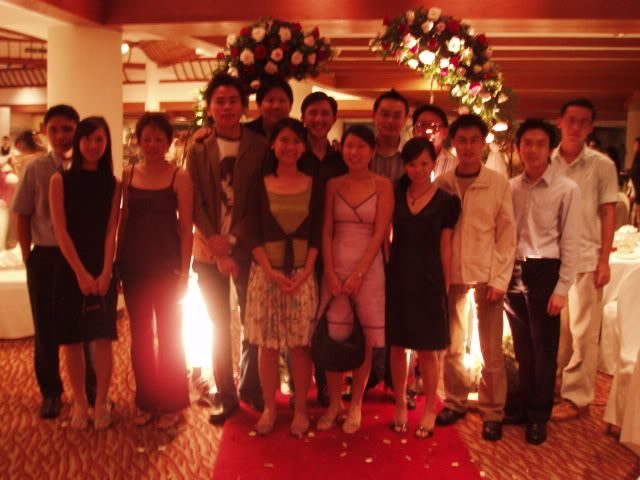 The Gang - Dunno how come my face cannot be seen; should have used flash instead...
Felt very delighted for the couple, seeing how much love was in the air this evening... It was one of those evenings where most of the gang were present; catching up, chatting, feasting...
Congrats Shiqin and Desmond! =D
Signing off................. ISM is sinking and sinking...........
RC