Met up with the Sec Sch gang on Sat; but before that, I was on my way to school for band prac; was on 198 when something strange took place. Barely 5 mins had gone when i realised that there was some other passenger on board the upper deck: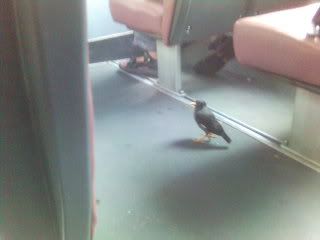 It went from seat to seat and didnt seem to be afraid of the human passengers. Probably enjoying the cool air-conditioning too. It even found time to leave its trace (read: droppings) in the bus.
Eventually, there was this middle aged man who came to the middle part of the bus from the front and attempted to catch hold of the bird. The bird began to fly frantically, to the back and to the middle and front, evading its hunter.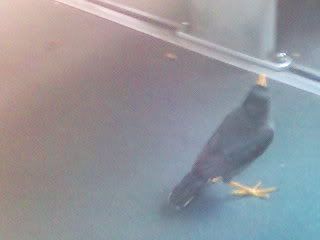 A close-up.
Eventually, another passenger caught the bird just as it was escaping from the man again. The bird was handled over to the man, who brought it down to the lower deck and out of the bus. Those on the upper deck cheered on as the bird was brought back to the outside...
Went to Dear's place in the afternoon and accompanied her for awhile; made my way down to City Hall to meet up with the rest. We went to have dinner at this Jap restaurant at Esplanade, beside the Tatami shop. Had s simple cutlet with egg and rice in a bowl. Tossed
Yu Sheng
thanks to Weiling who treated us to it. Halfway through our late dinner (the food had taken quite some time to come) the fireworks show burst into the night sky. Quite awesome, as is always every fireworks show.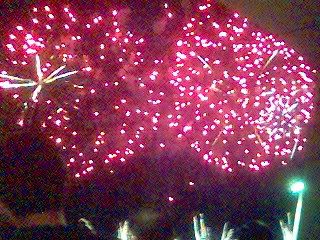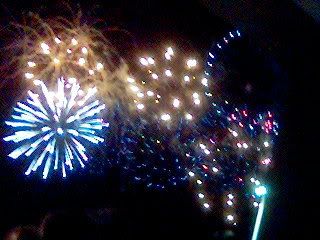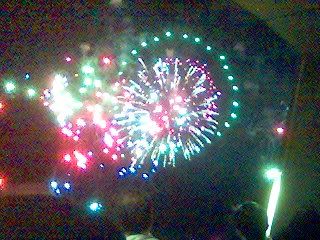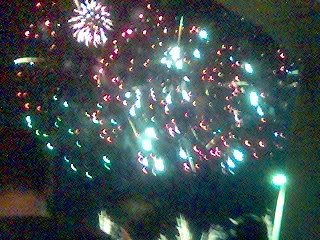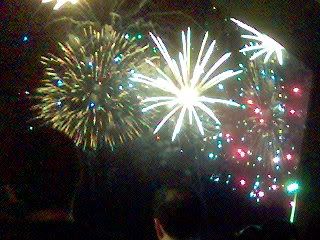 The main topics for the evening were employment oppotunities and tips for managing recruitment practices (at least as far as I can understand). It intrigued me to know from my friends that certain MNCs (like E****-M****) require you to fill in your particulars in and such in your own handwriting before the interview itself (even when you had already done so when you sent in your application) so that they can analyse your handwriting. And that in-demand undergraduates is able to ask for a starting pay > S$3000. 99.99% not me; don't think an Arts/Social Science BA graduate is able to command such a starting pay, especially in private sectors.
They (whoever 'they' were) might had probably shut down the ventilation in Citylink Mall, and made our walk to Cityhall so unbearable that most of us ended up walking to the bus stop near where the former National Library once stood. Took bus back and was caught in a traffic jam near Park Mall due to the Thaipusam festivities. Reached home at around 12+ and was dead-tired - I had spent 5 hours travelling on public buses!
Signing off............. 15 days of crazy-eating has ended...........
RC